professional photography is supposed to be flawless.
but lomography is a flawed art.
but damn it.
my 1st rolls of film is toooooooooooooooooooooooo flawed.
till most of the pictures turned out ugly. LOL!
nevermind. as lomography is something like trial and error thing.
here to share with you guys the nicest picture of my 1st roll.
no, not gonna show you all pictures.
if i show you all here, i've nothing to post for 2ml. LOL! soweeee~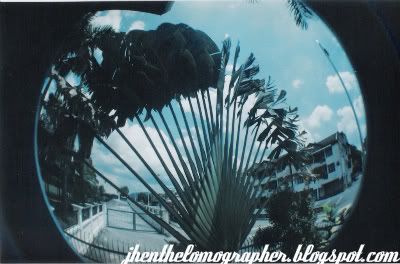 this is a fisheye image everyone.
do not ask me why it is like that. because this is a fisheye image.
thanks. LOL!