KFC just came out with the latest colonel menu - Chicken Chop with Colonel's Gravy.
wo. as a fast food lover [yes i am one. see my size? LOL], i told myself i must try this chicken chop! it's a must for me to try!!!!!!!!!!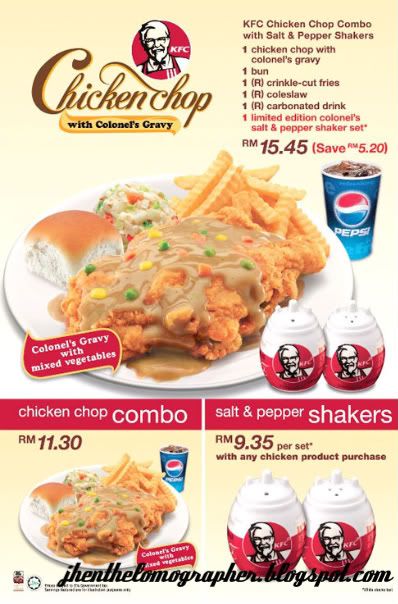 wahahaha.look extremely tempting hor. feel like eating. but the price actually kinda. expensive. RM11.30 i can actually have big large huge chicken chop in D'Tree Steak in Semenyih edi..
this is the advertisement in the newspaper.
erm. this ad is a bit.... funny right? LOL just make sure you wash ur hand before 'catching' the gravy in the way like tis.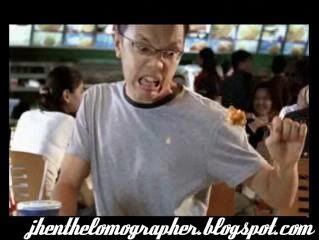 tis is funny also. see his facial expression. OMG. and spot the drop of gravy.LOL
'Don't waste even one drop!' this TV advertisement said...
if you haven't watch the ad before,
click here
!
so, mom bought it for me as dinner last few days.
remember the commercial said 'don't waste even one drop?'
this is how much i've wasted. I threw this whole thing away.
the gravy is just like. not so special, not so delicious.
kinda disappointed with KFC this time.
haizzzzzzzzzz. a very random post. LOL.
anyway, i've finished my first roll of films for my fisheye 2.
tomolo i will get those photos. and i will try to upload them ASAP.
see ya!