ARG!
my dad draaaaaaaaaaaaaaaaaaaaaaaaaaaaaaaaaaaaaaaaaaaaaaaaaaaaaaaag me
[u can now understand how much force he had use to drag me, the formula is F=ma where the acceleration is represented by the number of As and mass is my weight, which im not gonna tell u, OK!? blah. stop crapping.]
ok my dad drag me to join him jogging just now.
aiks. Mr. Seah finally cannot stand his daughter's lazy behaviour edi.
He feels that his daughter is
obese
just a bit overweight
too.
So, I was forced to jog with him just now.
aiks. well, i brought my lomo with me luckily. and got to snap some shots. kakaka.
AM I REALLY FAT?
arggggg. i got to admit about it too. LOL.
I'm not slim. So I am fat!
Just imagine, what if one day.................................
Jhen becomes like this...................
.
.
.
.
.
.
.
.
.
.
.
.
.
.
.
.
.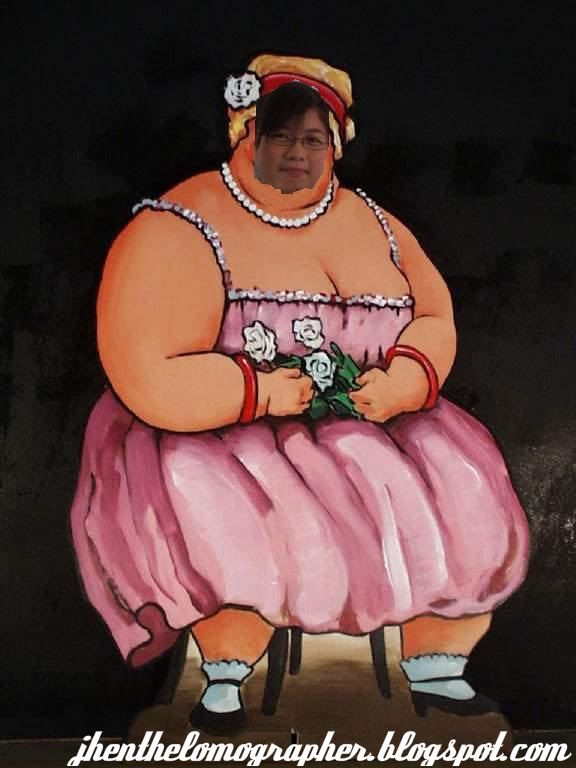 omg. i would better commit suicide.
I AM DETERMINED TO LOSE WEIGHT NOW!