I miss those times working for
One Life Revolution
suddenly.
The week that I worked for World Vision One Life Revolution was one of the best weeks for my summer break.
I heard that they have another successful round last week and Penang Gurney Plaza.
Good Job everyone! =)
I hope I can join you guys again for the next round in KL.
if I have time, I would definitely volunteer myself again! =)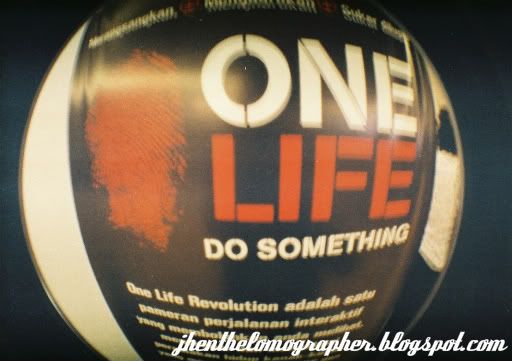 One Life, Do Something..
OLR will be going to Kuantan East Coast Mall on the 16-19 Oct 2008. If you're around, take some time and walk a journey on the shoes of AIDS affected children. This exhibit is really amazing.