grrr grrr grrr.
lomography came out with a new film - the Lomography Red Scale negative.
the outcome superb lor!
but it's so so expensive.
3 rolls of that film would cost 15USD
ya. it's the matter of money, again.
argh! I shouldn't be thinking about films again, I have rolls of Provia, Velvia, EBX, T-Max, X-Pro in my drawer which are not used yet.
hmmph. should really take lotsa photos in campus!
hmmph!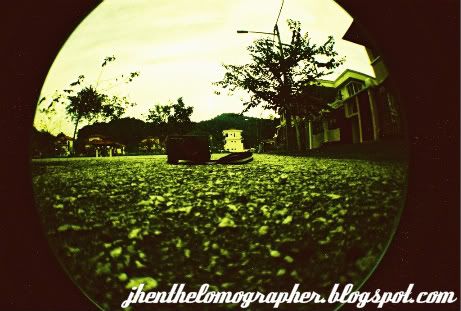 my Holga 135 BC. taken with Fisheye 2, Kodak EBX.