hey guys, World Vision's
One Life Revolution
(OLR) exhibit is now back to KL after Penang, Kuantan and JB.
For this final stop of OLR, it's held in conjunction with World Aids Day which falls on 1st of December.
here are the details of the exhibit -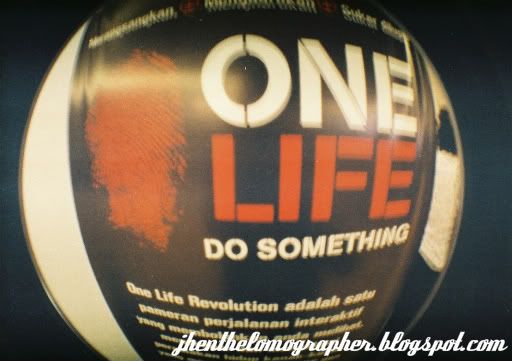 Date - 28th of November 2008 - 1st of December 2008
Time - 10a.m. - 10p.m.
Venue - Ground Floor, West Wing, Berjaya Times Square, Kuala Lumpur.
"AIDS, the largest humanitarian crisis ever,
3 million
people die every year,
250,000
people die every month,
57,533
people die every week,
8,219
people die everyday,
5
people die every minute,
but no statistic can help you understand the suffering of those who are dying of AIDS,
and those who are left behind."
Take a walk in the shoes of a child,
You've got ONE life, do something.
Powerful.Moving.Unforgettable
see ya there! =)