dear papa mama,
thanks for giving me everything. thanks for your patience.
when i was wrong, you told me what is right.
you know what is best for me, and you gave me your best.
and now i want to say,
dear gor gors,
thanks for being there for me.
i remember when i was young, you guys were there for me, when i was in tears.
you guys were there for me again, when i was in excitement.
those moments we spent together, i treasure each and every of it.
and now i want to say
dear ss family members,
thanks for listening to me always.
mukie, remember those times i called you and i burst into tears.
you did not say a word, what you did was just, listened.
mei mei, sim sim, yin yin and wai hong, distances are keeping us apart now, and i really miss y'all.
and now i want to say
dear ALL my friends,
sorry because i couldn't name each and everyone of you here. but i'm pretty sure you know who you are.
thanks for making my life wonderful.
i really couldn't imagine how my life would be if it's without you.
i know i'm those type of girl who complains always, and i'm glad that you did not ignore me.
you were there for me.
and now i want to say
it's 1118. and i'm a year older.
i really wish all people to be in pink of health, and world peace. =D
I AM EVERYTHING I AM, BECAUSE YOU LOVED ME.
and now i want to say,
oh ya. not to forget, my little sweatheart, lucky zai.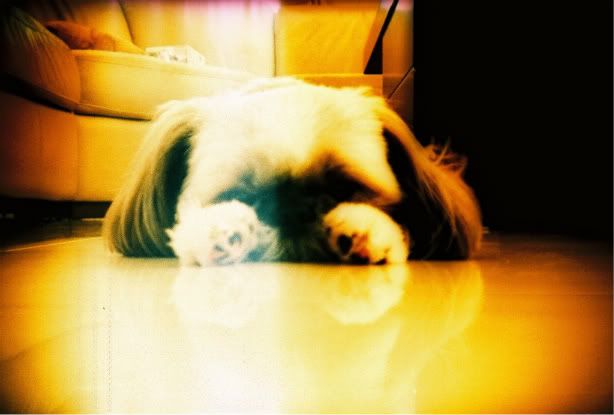 you know jie jie loves you always. muacks kyky.
p/s - my mom sent me a sms at 12am sharp and i nearly cried. thanks mom. i really love u. heart heart! and the cari gang kidnapped me to TTS 5. and they made me nearly cried too. i'm thankful. for having you all around me.
(photo taken by Holga 135 BC with Kodak EBX, cross processed.)